National Cookie Day
Sunday, December 4
$1 Cookies All Day & Special prize packs for lucky customers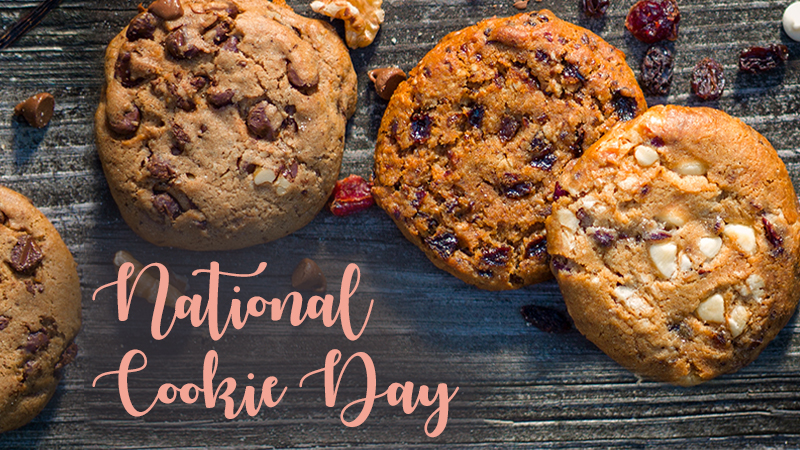 $1 Holiday Cookies all day at retail locations, free nationwide delivery, and customer prize packs
with free cookies for lucky shoppers at Reading Terminal Market.
National Cookie Day is Sunday, December 4 and The Famous 4th Street Cookie
Company will celebrate by offering $1 cookies of all of their holiday flavors – all day at the
Reading Terminal Market as well as special cookie prize packs for lucky customers.
"Sundays in December are a magical time to be in the city, and we want to give all of those
holiday shoppers another reason to come experience the magic of the Reading Terminal
Market," said Tina Phillips, owner of The Famous 4th Street Cookie Company. "Along with $1
holiday cookies all day, we will be surprising several local shoppers at the market every hour
with a FREE box of a dozen fresh baked cookies. It's our way of spreading a little extra holiday
cheer this season."
On Sunday, December 4, the Famous 4th Street Cookie Company will offer $1 holiday cookies
(ginger molasses, mint chocolate chip, our new hot cocoa cookie, our new double dark candy
cane, white chocolate candy cane, and pumpkin cinnamon chip). Also shoppers can get $2
dipped cookies (including Black & White) all day at its Reading Terminal Market location.
Additionally, six lucky customers will be selected every hour between 12:00-5:00 p.m. to receive
free cookie prize packs with a dozen cookies.
On National Cookie Day, the Famous 4th Street Cookie Company will also offer free shipping for
24 hours on all online orders over $35 at www.famouscookies.com.