15th Annual Global Citizen Beer Summit on Racism
Wednesday, July 12 · 6:30 - 8pm
This year's topic is Gun Violence Prevention: Turning Community-wide Concerns into Citizen Action.
Get Free Tickets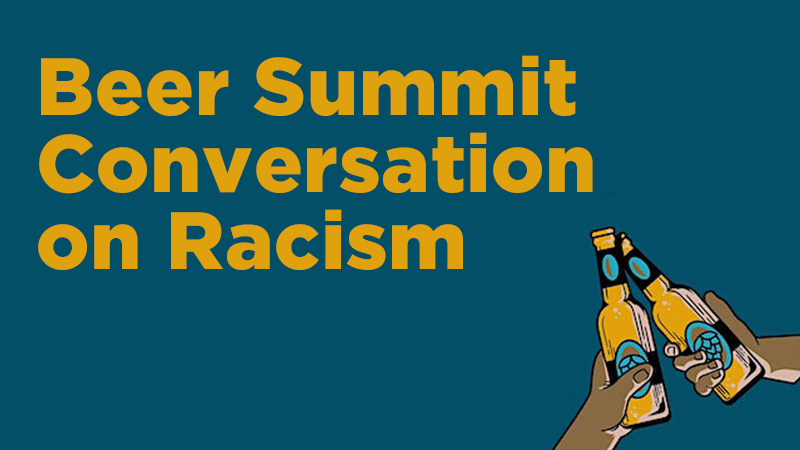 Please join us on July 12, 6:30 – 8:00 pm at Reading Terminal Market in Center City, for Global Citizen's 15th annual Beer Summit Conversation on Racism. This year's topic is Gun Violence Prevention: Turning Community-wide Concerns into Citizen Action.
This event is part of Global Citizen's ongoing series of conversations on race, class, and power. The Beer Summit is an annual Global Citizen event marking the anniversary of the 2009 arrest of Harvard professor Henry Louis Gates on his own front porch by Cambridge Police sergeant James Crowley, followed by what became known as the Beer Summit, hosted at the White House by President Obama. At the same time as the White House conversation, Global Citizen organized our own first annual Beer Summit in Philadelphia for concerned citizens to meet and discuss race relations in our city and throughout America.
Prior to the Beer Summit conversation, from 5-6 pm, please join us in a community paint session at Reading Terminal Market on issues around Implicit Bias with our longtime community partner, Mural Arts Philadelphia.
Throughout the painting activity, artists will engage adults and young people to participate in graffiti art making and discussion groups to explore the causes and effects of unconscious biases. During the graffiti paint experience, we'll explore the role graffiti has played in activism, as well as where it fits into the Hip-Hop culture and social change. Participants will learn how to create their own unique letters and designs using graffiti paint pens…No prior art experience is needed to participate.
Our objective is to empower those who carry implicit bias and those who are impacted by implicit bias to interrupt the presence of bias in our everyday lives. Moreover, the project is designed to be empowering for those impacted, while elevating the perspective of those who have perpetuated bias.
In addition to the Beer Summit, Global Citizen programs include the annual Greater Philadelphia Martin Luther King Day of Service, the oldest and largest King Day event in the nation; and the year-round Reading Captains initiative, which protects every child's right to read in Philadelphia by connecting community volunteers with a citywide movement for early literacy. Global Citizen is a non-profit organization founded in 1995 to promote, lead, and advance social and racial justice efforts through ongoing civic engagement and citizen action among diverse groups.
We hope you will be able to join us on Wednesday, July 12 at 6:30 pm.